Bring your virtual event, product launch or webinar directly to your audience, with our professional live stream production.
Live Stream Production
We offer a range of affordable live streaming production packages, to suit your individual needs. If you have an upcoming event, webinar, or product launch, get in touch today.
Get in touch.
Cork Multi Cam Live Streaming
We are a local company based in Cork, and provide live streaming services in Cork City, county and surrounding. Give your livestream webcast an extra edge, with professional cinema camera feeds, and professional, high quality audio and lighting.
Get started.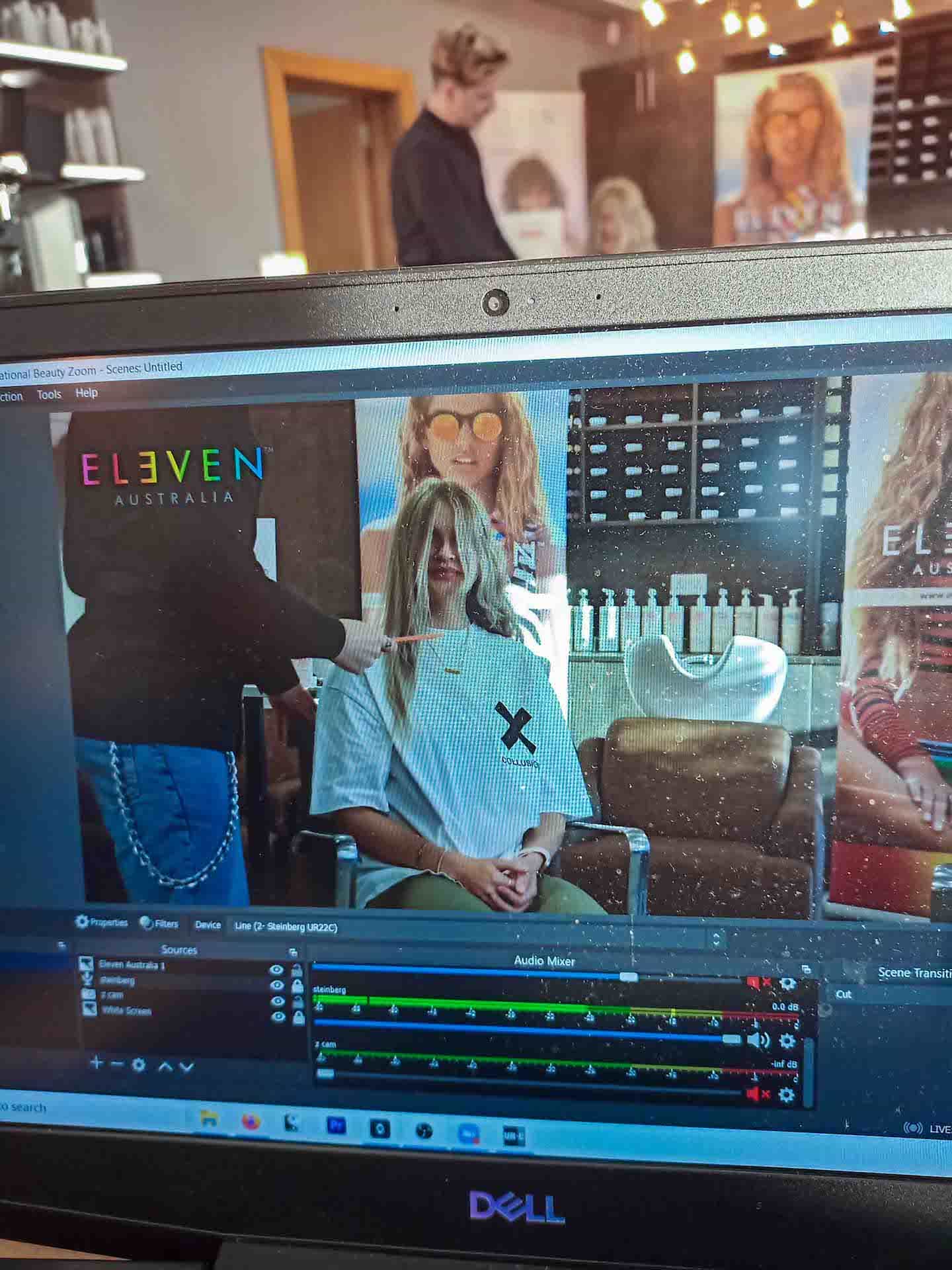 Live Streaming FAQs
What is live streaming?

Live streaming is broadcasting video and audio signal instantaneously via internet platforms, such as Zoom, Facebook, YouTube, Twitch, and Instagram.
How much does live streaming in Cork cost?

The cost of live streaming in Cork can depend on factors such as the complexity and length of the broadcast. We offer affordable packages which can be tailored for your specific needs.
Can I get multi camera live streaming?

Absolutely. A live streamed event is more engaging, and professional when it uses more than one camera. Multi-cam livestreaming is one of our standard services.
How do I make my Zoom event more professional?

Not sure how to run a Zoom meeting? We can take care of the whole thing for you, and give way better results than just a bad webcam.
Can I put my company logo on my live stream?

Yes! We can make the live stream video fully customisable, with your company's branding. This includes titles, graphic overlays, video inserts and more.
Want to get started with live streaming?
If you're looking for an live streaming video production company in Cork or in Ireland to help you with your next live stream broadcast, reach out to us today!
Get started.
VIDEO PRODUCTION | LIVE STREAMING PRODUCTION | CORPORATE | COMMERCIAL | FILM | PHOTOGRAPHY | CORK | MUNSTER
Benefits of Live Streaming
Return on Investment
An event can be a significant investment in time and money cost. Maximise that investment by sharing the event with a greater audience.
Create Connections
Audiences respond to human connections. Put a face to your company or organisation with a live streamed event. Your audience can interact by asking questions, making comments or just by soaking in the live atmosphere.
Extend Your Reach
Don't limit your event to the size of the room. A live stream allows your event, webinar or product launch to be shared far and wide with current and future customers, employees and stakeholders.
Need live streaming in Cork?
We're the Cork live streaming company who can provide your live streaming broadcast today.